Materiał dostępny wyłącznie dla zalogowanych użytkowników serwisu.
Jeżeli nie masz jeszcze konta w serwisie michniewicz.com.pl zarejestruj się.
Quote of the Week
"A boy will not become a football player if his dad drives him to the training, picks him up after it and washes his shorts and shirt. This way you will not mould a character"
Gallery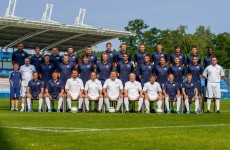 Podbeskidzie Bielso Biała